San Bernardino Heating Repair, Air Conditioning & Installation
San Bernardino Air Conditioning & Heating Repair and Installation
Are you living in San Bernardino and having an air conditioning system which is encountering some issues yet you are not aware of the place where to locate a reputable AC unit repair firm that can help you fix it? If so, this text will offer you some tricks on how to get trustworthy and dependableHVAC contractors in San Bernardino great heating repair solutions which can be helpful with your damaged air conditioning system wants. When it comes to air conditioner issues, most homeowners often rely on their particular local based HVAC repair service providers.
However, if your air conditioner is malfunctioning and you have never hired an expert HVAC company in San Bernardino before, it is important that you take your time and research on the various AC unit repair company alternatives you find prior to entrusting one with your damaged AC unit needs. This is very essential because the market niche for HVAC repair in San Bernardino is filled with few experienced and dependable HVAC contractors with the best tools and right manpower and very many unreliable ones with poor quality and undependable AC repair solutions. The contractor should be able to walk you through the evaluation process to find out what kind of unit you have, and the best course of action to take to cater to your unit's needs.
Performing good research on the various AC companies in San Bernardino will help you distinguish properly between which firms offering air conditioning system repair are genuine from those that are inexperienced and unreliable. Courtesy of performing a good fact-finding exercise, be assured you will find a legitimate HVAC repair and maintenance service provider that will ensure you get top-notch air conditioner services with low-priced quotes and extremely appealing terms of operation. The following facts about Nexgen prove why we are the best air conditioning unit repair service provider in San Bernardino, Southern California and thus the right choice for your HVAC repair needs:
Why we are the Best Air Conditioning System Service Provider in San Bernardino, Southern California
Our company Nexgen is a professional air conditioner service provider that is situated in Southern California. We are a professional air conditioning system service company offering both minor and major repair and maintenance solutions to all types of AC units. We provide a wide variety of air conditioner repair and maintenance services to businesses as well as homeowners in not only San Bernardino, but also in all the places in Southern California.
We provide commercial and residential air conditioner repair and maintenance solutions including evaporator coil, compressor, capacitors, drainage, fuses or breakers, refrigerant leaks, filter, and thermostat issues among other services. At Nexgen all the HVAC services we provide have fair pricing and our knowledgeable experts are able to assess and diagnose any of your AC unit's issues and solve them in an efficient and convenient way for you!
If you are searching for a reliable HVAC service provider in San Bernardino providing air conditioning repair, installation, replacement, and maintenance services at affordable rates, here are several reasons which prove why we are the best alternative for your AC unit repair needs: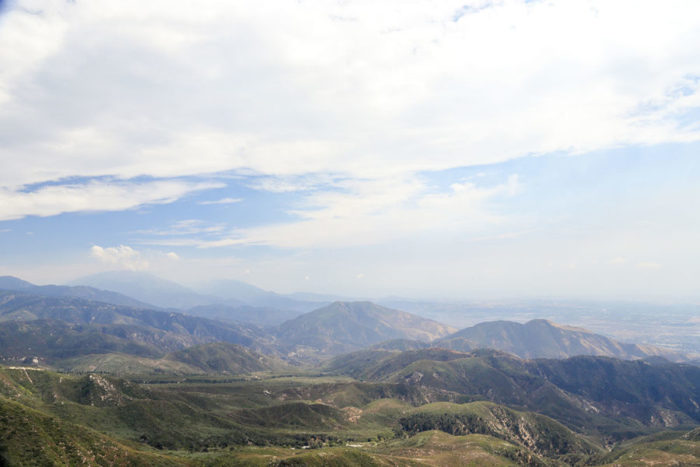 View Our Current Deals & Offers
Nexgen is proud to offer specials that help our customers save money on their home services. Check out our current offers and find the deal that best suits your needs. Find promotions for air conditioning, heating, indoor air quality, plumbing and more!
1. The Right Facilities will be used to handle your Air Conditioner and Heating Repair Needs
At our firm Nexgen, we are equipped with superior quality HVAC tools, which are unique and modern and have the capacity of offering great air conditioner repair solutions once applied appropriately. We also have a team of professional technicians that are well-trained and very qualified to fix any kind of AC problems. Our professional technicians are easily accessible and always ready to handle the various air conditioning repair or maintenance issues of our different customers.
Once you entrust Nexgen with your air conditioning system problems, our expert technicians will carefully examine your AC or heating unit first and figure out the best technique to use when fixing the areas of concern. They will then utilize their inordinate skills combined with our superior quality tools and make sure you get great HVAC repair outcomes that match with your expectations in a secure and super fast way.
2. A Licensed and Bonded HVAC Repair in San Bernardino
When your air conditioning unit is experiencing any problems, it is important theHVAC repair provider you hire to fix it is one having a valid license. By being licensed, it shows that your AC unit repair problems will be rectified by a firm which is legally in business. Nexgen is a licensed HVAC repair service provider and therefore by entrusting our team with your heating repair issues, it means you will be cooperating with a company which is legit and authorized to provide AC unit repair services by the government.
3. 24/7 Customer Support
At Nexgen, though our head offices are located in Southern California, we have an online site whereby people from different areas including San Bernardino and others can access the various air conditioning unit repair and maintenance services we specialize in. Our online business operates round the clock and therefore is always available at any time of the day or night, daily.
Therefore, if you are having an air conditioning system which is malfunctioning or want to enquire anything about HVAC repair in San Bernardino, you don't have to visit where our head offices are situated in Southern California. You can link with Nexgen online and we will inform you on how we will take care of your AC unit repair needs while you are at the convenience of any area.
Bottom Line
Nexgen as a company is always more than ready to help any person with an air conditioning unit that is encountering any kind of repair or maintenance problem. Despite being in the business of HVAC repair for purposes of earning returns, at Nexgen our top-most goal is to make sure we give our customers the best HVAC services so that they can always have an air conditioning system that is clean and stable and very reliable.
In case you wish to enquire anything about our HVAC repair services or need to be informed about where you will find us when in need of our AC unit solutions, do not hesitate to contact us now for free consultations and quotes on all the air conditioning services we specialize in.