Air Conditioning & Heating Services in Inland Empire
Our Price*
$88
X-Performance AC & Heating Tune Up
what's included?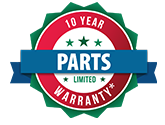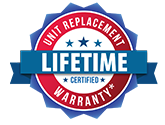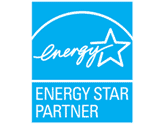 *Final pricing may vary based on pro's onsite estimate, which you can accept or decline.
Are you looking for AC repair in the Inland Empire? Do you want to get the job done by full-service contractors who are capable of addressing every issue with your cooling system? If your answers are yes, you are looking for Nexgen Air Conditioning Heating and Plumbing.
Full-Service HVAC Company
It goes without mention that HVAC systems play a vital role in keeping your home perfectly warm during the winter and cool during the summer. Getting this system is one of the best ways to ensure that fresh air circulates in your home. But at times, we tend to overlook small issues in these systems, which further causes them to malfunction and use more energy to run than needed. In situations like these, a full-service HVAC company like Nexgen is exactly what you need. Backed by several years of experience, our professionals are capable of handling any and every issue with your HVAC units.
With certification and being licensed, our experts can work their way with any issue in your HVAC systems. The defining aspect of them, however, is the fact that they offer quick and hassle-free services. Remember, while DIY HVAC repairs might seem easy, the entire job takes plenty of time, effort and patience and this is exactly where we come in. Since the contractors in these agencies have handled a diverse range of HVAC projects, you can always depend on us for consistency and quality. We will not just save your time, but will also save your money by making the right fixture. In case you still aren't convinced, here are a couple of reasons why you should choose these experts.
Extensive Experience- Like we already mentioned, our professionals come with several years of experience in installing, maintaining and repairing HVAC models. Since they are familiar with different kinds of models, our experts can spot any issue and get it fixed right away!
Certified by the EPA- The HVAC contractors in Inland Empire, CA also come with EPA certification. Yes, each technician has completed a complete training session so that they are updated about the latest cooling and heating units. Since we also have proper licenses, you can always rely on us for quality.
Excellent Quality- From insulating ductworks to running the copper wire in your refrigeration pipe, our experts never compromise on their quality while offering HVAC maintenance services. Since these services are completely insured, you can expect quality results without any compromise on your home's heating or cooling unit. When you choose a professional HVAC repair company, you can be assured about the job being done in your time and within your budget.
So, if you really want a team of expert professionals to handle these issues, choose the right HVAC maintenance expert and outsource the job to Nexgen.
Air Conditioning and Heating Services in Inland Empire
Both air conditioning and heating are two essential services, and there's no way you can compromise on them. Since even minor compromises can result in big issues, we suggest you do your research and choose the right AC repair in Inland Empire.
The certified and friendly contractors of Inland Empire have the necessary experience in repairing your commercial air conditioning and heating equipment. Before starting out with the job, we will visit your homes and carry out an inspection. Right after that, you can expect a free quote that doesn't include any hidden charges.
We have a team of professional office staff who are knowledgeable enough to offer proper diagnosis about the issue you are facing right now. So, when you choose us, you can expect a viable and affordable solution through and through.
Whether you are planning to install a central air conditioning in Inland Empire, or just want to fix an old unit- all you need to do is give us a call. Being highly skilled at our jobs, we can install and repair any type of heating and cooling system in your homes and offices.
Our experts are always stocked with the necessary parts that are required for carrying out the fixture. So, you can always depend on Nexgen for quick, easy, and completely hassle-free services.
Plumbing Services in Inland Empire
In addition to getting your air conditioning units fixed, our professionals are also equipped with handling your plumbing fixtures. So, all you have to do is call them to get your issues fixed. Whether it is residential plumbing, commercial plumbing or industrial plumbing– our experts, with their several years' experience will address all your issues, thereby coming up with a solution that'll work perfectly according to your needs.
When it comes to addressing plumbing repairs, it is really important to choose professionals who understand how drains really work. And this is perhaps the reason you should choose professional contractors like Nexgen around this area. Having several years' experience, our professionals have a comprehensive insight into drains and how they work. Owing to this reason, they can immediately diagnose the issue in your drain and provide a solution that perfectly works with your needs.
So, whether it is a leak, a cleanup or the installation of a new part- you can always depend on our expertise for quality services. Backed by the best, high-end equipment, they will efficiently detect your issue and offer a proper solution for the same. The biggest benefit of choosing us is that we provide 24/7 services. So even if you need an emergency fix, you can always get in touch with us for quick and hassle-free plumbing repair solutions.
Unlike DIY jobs that require your time and effort, these air conditioning in Inland Empire can be carried out in a jiffy. Contact Nexgen Air Conditioning Heating and Plumbing now and get the cool, fresh air you want in your home with quality service and products.
Why Choose Nexgen?
Family Owned & Operated Business
Available 24/7 for Emergencies
Trusted Name in Home Repair
Hassle-Free Guaranteed Service
Fully Licensed & Insured Technicians
Commercial & Residential Experts
X Protection Plan

Protection Plan
Protect your home for life
Over $1,000 value starting at
ONLY $19.95 a month!
Join the

Family today
Learn More
X Protection Plan

Protection Plan
Protect your home for life
Over $1,000 value starting at
ONLY $19.95 a month!
Join the

Family today
Learn More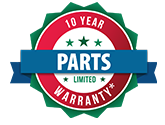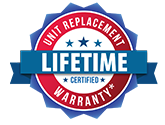 Warranty
NEXGEN Guarantee
Our clients deserve service and product protection. NexGen offers a 10 YEAR WARRANTY on parts, and a LIFETIME WARRANTY on unit replacement.
SCHEDULE YOUR APPOINTMENT NOW!