Anaheim Plumbing Company
Trusted Source for Plumbing Solutions
Nexgen is proud to be the local plumbing company that Anaheim residents can count on. We have years of collective expertise that we can put to work to provide the right solution to your plumbing issues. Our team is available day or night to ensure you always have a plumber you can call on in emergency situations. On top of that, we always strive to maintain professionalism, transparency, and friendly service to go along with our proven plumbing expertise.
As a family owned and operated business, Nexgen cares about the individuals we serve. That's why our team offers personalized plumbing services ranging from emergency repairs to new water heater installations. For your peace of mind, we perform thorough background checks on all employees and ensure our Anaheim plumbers all have the expertise and skill needed to get the job done right the first time. In fact, we hold a Google certification for home services and have won numerous awards from Yelp. Nexgen truly prioritizes the comfort and convenience of our customers! You don't have to just take our word for it though — we are proud to say that our plumbing expertise is backed by countless 5-star reviews from our customers.
Take a look at some of the plumbing work that we can tackle below!
Need Plumbing Services?
We Have You Covered!
Don't leave your plumbing needs up in the air — make sure you call a team you can trust. Nexgen is here 24/7 to tackle any plumbing issue you can throw at us.
Types of plumbing services we offer:
Need a plumber on call for any general plumbing concerns that crop up? Put Nexgen in your contacts! We are always just a phone call away for any home plumbing needs you may have.
Water heater installation
Getting a new water heater for your home can be exciting. Our team is here to help ensure you select the best option for your budget, water heating goals, and home layout. We'll make sure that water heater is installed seamlessly so you can get back to enjoy hot showers and clean dishes!
Don't let your garbage disposal cause you any more headaches. Whether it's a damaged blade, constantly clogged sinks, or power issues, our plumbing specialists are equipped to troubleshoot and repair any garbage disposal problems.
If you have a gas leak or need gas line repairs, make sure you act quickly and call in a trusted expert to handle the job correctly. Our team is highly qualified to handle gas leak detection, repair, and gas line repairs.
Looking to upgrade your pipes? From rust to invasive tree roots, we can address any issues causing damage to your pipes and give your plumbing system a fresh piping upgrade!
Notice a higher water bill than usual? You may have a leak. Nexgen can get to the bottom of the mystery using our leak detection and repair equipment to have your system running smoothly again in no time.
Emergency plumbing services
This can include anything from urgent leaks, broken pipes, damaged drains, to flooding, toilet troubles, and more. We know how frustrating these inconveniences can be, which is why we are here for you when you need us most!
Not getting the on-demand hot water you've become so accustomed to? Nexgen is ready to jump into action to get your water heater up and running like new again!
Interested in learning about the cost-efficient plumbing solutions we can offer you? Reach out to our Anaheim plumbers today. We'll answer your call around-the-clock!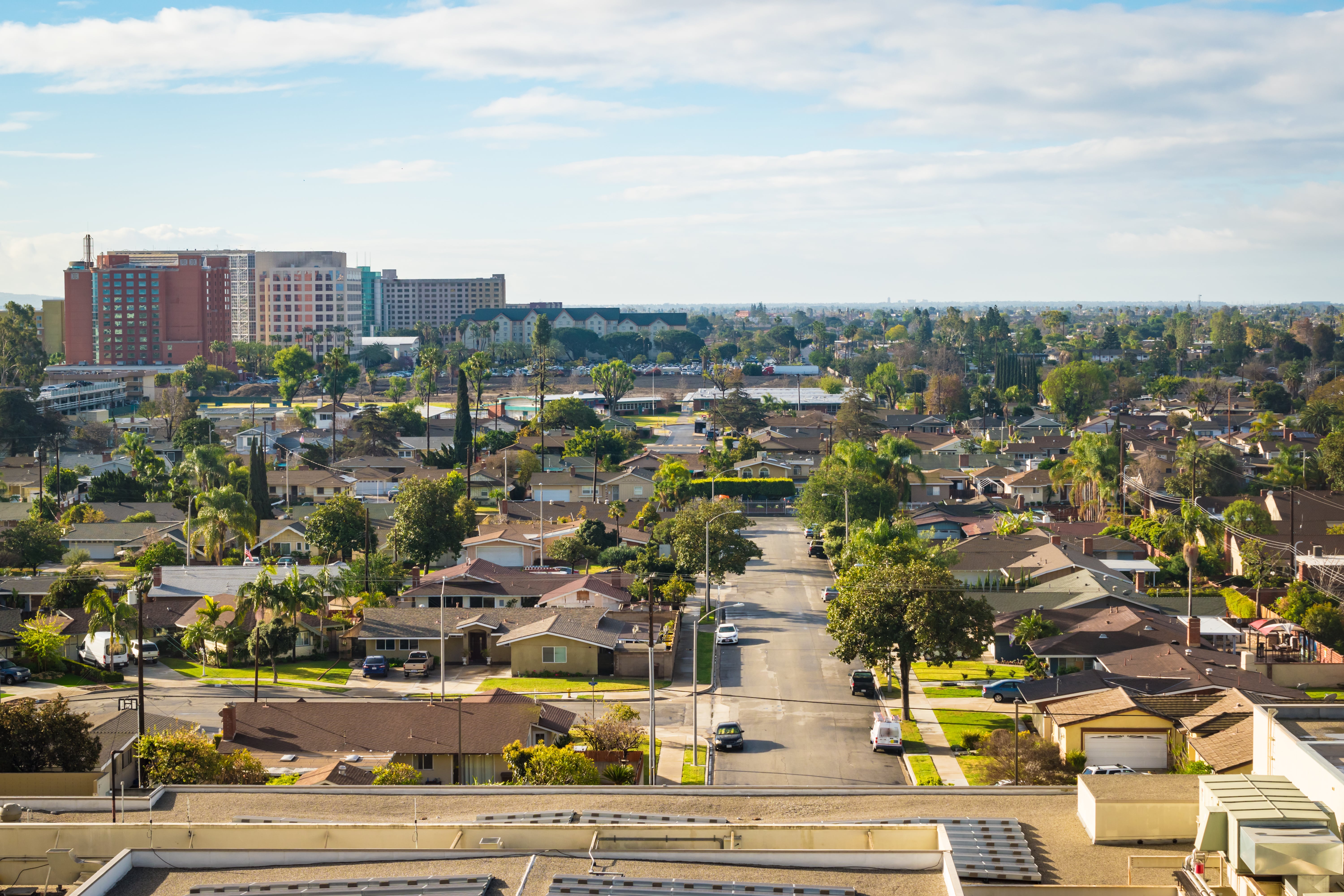 View Our Current Deals & Offers
Nexgen is proud to offer specials that help our customers save money on their home services. Check out our current offers and find the deal that best suits your needs. Find promotions for air conditioning, heating, indoor air quality, plumbing and more!
Don't Delay Your Drain Cleaning Any Longer
When it comes to a home plumbing system, the drains need comprehensive servicing. That's why Nexgen offers a wide range of drain services in Anaheim for our customers throughout the area. No matter your drain needs, we have your back.
You can call on us day or night for the following:
Drain & sewer camera inspection

Dealing with continual clogs? Can't seem to figure out the problem with those pesky drain pipes? It may be time to call in the cameras — we can perform camera inspection to get the bottom of even the most mysterious drain problems.

Sewer drain cleaning

If you are frustrated by a blockage in your sewer drain, we are the team to call. We can determine if it is due to blockage, debris, or other serious issues. Our equipment is cutting-edge, ensuring we get the job done quickly and effectively.

Hydro jetting

When it's time to clear serious blockages, our team utilizes our state-of-the-art hydro jetting machines to get your pipes clear again. By shooting highly pressurized water through your drain and pipes, we can get rid of major build up, soil, and mystery items clogging up your drain.
Sewer repair

One of the worst plumbing problems you can face is sewer damage. That is why we offer quick, reliable sewer repair services. We are well-versed in both the traditional trench methods and trenchless repair/replacement, offering both options depending on the homeowner's needs.

Tree root removal

Dealing with some invasive roots? We can help repair the damage and remedy the problem if a tree root has damaged your sewer line, providing efficient, precise, removal backed by years of proven plumbing experience. We also take the extra step to ensure your pipes are safe from future intrusions.
Orange County
700 N. Valley Street, Unit K
Anaheim, CA 92801
(714) 710.7921
When you need top-notch, reliable plumbing services in Anaheim, you know Nexgen has your back. Don't mess with all those "quick fixes" from the store or DIY plumbing attempts — trust us when we say some things are better left to the experts! Whether you are dealing with an unexpected toilet overflow or just need some regular plumbing maintenance, our team is ready to tackle even the toughest of jobs. With our numerous financing options and customer-friendly warranties, you can have total peace of mind calling on our plumbing technicians whenever you need. On top of that, we are committed to giving our customers great deals so they can put more savings back in their pockets! Check out ourcurrent offers to find out how you can save.
Get our skilled plumbers on the job by requesting service today!