Home Insulation Services
With the right kind of insulation, your home can be comfortable all year long. Nexgen is a trusted contractor serving residents across Southern California, specializing in installing attic insulation, garage insulation, and air duct insulation as well as professional insulation replacement.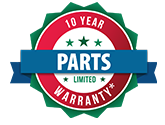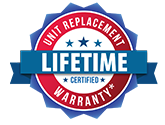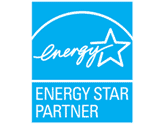 Home Insulation Contractors in Southern California
The right kind of home insulation makes all the difference between sweltering the summer days away and shivering during the winter. Nexgen provides superior service to residents of all Southern California communities. Our company is Google certified for Home Services, and each employee is thoroughly vetted via comprehensive background checks for your piece of mind and safety.
Improving or replacing your insulation can enable more consistent temperatures throughout your home, any time of day or year, and is one of the most energy saving home improvements. Drafty walls, windows, doors, and vents can cause your home to lose energy, but the insulation needs of each home vary. That's why you need a professional insulation contractor trained in everything from assessing your needs to selecting the proper materials, to installing them in the most effective way possible, all the while keeping our costs competitive and affordable.
Common Problems without Insulation
To realize the full benefits, it helps to understand how not having insulation, or the right materials, can impact your home.
Fluctuating Temperatures: Good insulation keeps interior temperatures consistent. Fluctuating room temperatures cause discomfort for household residents and make it difficult to maintain the optimal indoor environment. Each room is also susceptible to natural elements such as cold breezes or the sun's radiant heat.
High Energy Bills: Those who live in poorly insulated homes invariably contend with high energy bills. Heating and cooling systems are designed to consistently keep your home comfortable, but they shouldn't run constantly. If your bills are going up and the AC and/or furnace run nonstop, you may have an insulation problem.
Cold Walls: Homes lacking proper insulation frequently have cold walls, ceilings, and floors. If the walls of interior closets are cold, it's a good indicator that new or additional insulation may be needed. Cold walls can be addressed by installing insulating materials between the drywall and outer walls of your home.
Winter Roof Problems: Giant icicles hanging from your roof in winter catch attention. One reason is they are a signal that inadequate insulation is causing heat to reach the top of the roof (rather than the vents), melt the snow, and freeze again at the colder roof edges. Ice dams can seriously damage roofing materials and gutters.
Insects: Substandard or nonexistent insulation serves as an open invitation for insect pests to make themselves at home in your house. Many insects find shelter and places to nest, often digging tunnels that weaken and reduce the effectiveness of the material. Poor quality spray foam insulation is easy for carpenter ants and termites to chew through.
Water Leaks: Badly insulated homes also experience a significant amount of water leaks, which leads to the development of mold and mildew colonies. Water leaks can also seep through the roof and saturate your insulation, which in turn can deteriorate building materials around it. Suffice to say, water can do a lot of damage to your home.
Noise: A well-insulated home also keeps exterior noise such as heavy traffic from disrupting household residents. Reduced noise can lower your stress level and make your home feel more like a sanctuary rather than filled with distractions such as honking horns, roaring engines, and sirens.
Benefits of Household Insulation
Household insulation adds comfort and efficiency, and allows for a healthier environment overall. Here are some areas to consider when checking insulation and determining how to better insulate your home.
Attics — Well-insulated attics keep heat from escaping through the roof during winter and helps keep it out during hot summer days. Attic insulation also helps keep unwanted pests from accessing the home interior.
Air Ducts — Air duct insulation not only saves energy and keeps utility costs down, it helps prevent the distribution of dust, mold spores, pollen, pet dander, and other unwanted particulates throughout the home. Poorly sealed ductwork also provides one of the most common ways for rodent and insect pests to gain access to the home interior.
Exterior Walls — Insulating exterior walls helps keep interior walls closer to room temperature. It also keeps cool air from escaping when outdoor temperatures are high. Many homeowners see substantial utility bill savings when exterior insulation is installed. Areas to consider include walls between living spaces and garages, foundation walls in heated basements, and foundation walls situated above ground level.
Crawlspaces — An insulated crawlspace helps keep the chill off household flooring. It also discourages mold colonies from building up in the crawlspace and causing structural damage to the home. Good insulation creates a layer of protection against insect and rodent pests that prefer this type of
Floors — Especially floors above unheated garage spaces. Make sure any source of air leakage is sealed, which holds in conditioned air but also protects you from car exhaust, solvents, paint, and other volatile compounds. Installing an air barrier can prevent too much cold air from overwhelming subfloor insulation.
Cathedral Ceilings — You can keep cathedral ceilings closer to room temperature with the right insulating materials. Also create a ventilation channel with a vent baffle between the insulation and roof decking. Proper placement of rafters, truss joists, and scissor truss framing provides space for insulation and ventilation between the ceiling and roof deck.
Basements — Insulated exterior walls can create a comfortable living space, even for an existing home. You can install interior insulation that's less expensive yet provides the same benefits, including protection against insects. Just make sure moisture drainage is properly addressed and whether the insulation type requires a fire-rated covering.
Foundations — Insulating your foundation can reduce moisture issues and provide comfort for below-grade rooms. It can also prevent insects from infesting your home. Foundation insulation is typically installed during construction, though the process of insulating the outside walls before backfilling. Experienced insulation contractors can help in planning this step.
The Advantages of Choosing Nexgen as Your Insulation Contractor
Nexgen Air Conditioning, Heating, & Plumbing provides Southern California homeowners with superior service that includes the following:
#1 HVAC support in Southern California. We serve customers across four locations and are known for our hard work and dedication to ensuring their comfort and well-being.
Professional installation. We've selected each installer based on their expertise and capability, to ensure that every installation job is successful and done right the first time.
Best-in-industry warranties. Customers enjoy up to 12 years of peace of mind with Nexgen's warranty programs.
Financing options. Nexgen's customers have a wide variety of available financing options from which to choose. Our service reps can help you find the financing program that's right for your individual needs and preferences.
Free estimates. We'll help evaluate the needs of your home and provide a price quote for your insulation project at no cost.
Wide service range. Nexgen provides service for all of Southern California and has offices in Los Angeles, Anaheim, and Palm Desert.
Contact Nexgen for Your Insulation Services
Please feel free to contact our office at 833-729-9735, at your convenience to find out how choosing Nexgen as your Southern California home insulation contractor can help save you money. We specialize in solutions that keep heating and cooling costs down without sacrificing the comfort of occupants in your home. We look forward to helping improve your home's comfort, efficiency, and safety to the highest standards.
Why Choose Nexgen?
Family Owned & Operated Business
Available 24/7 for Emergencies
Trusted Name in Home Repair
Hassle-Free Guaranteed Service
Fully Licensed & Insured Technicians
Commercial & Residential Experts
X Protection Plan

Protection Plan
Protect your home for life
Over $1,000 value starting at
ONLY $19.95 a month!
Join the

Family today
Learn More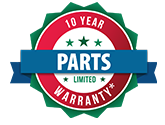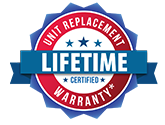 Warranty
NEXGEN Guarantee
Our clients deserve service and product protection. NexGen offers a 10 YEAR WARRANTY on parts, and a LIFETIME WARRANTY on unit replacement.
How Can We Help You?