Electric Panel Upgrade in Southern California
Upgrading your electrical panel increases the capacity of your home electrical system. Panel upgrades can eliminate overload problems, reduce safety risks, and may make you eligible for insurance incentives as well as increase home resale value.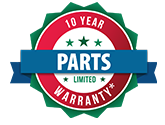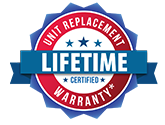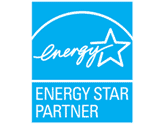 Electrical Panel Upgrade in Orange County
When you notice that your home is not getting enough power, you may need an electrical panel upgrade. The electrical panel plays a key role in your home's electrical system. By taking the time to upgrade to a new 200-amp electrical panel, you will have confidence in your safety and your panel's ability to handle the needs of your family.
Electrical panels, or breaker panels, supply power to everything in your home, from your air conditioning system to kitchen appliances, to your lighting and living room entertainment system. Older panels often don't have the capacity to support high-power appliances used in homes today. Even worse, if your home still has fuse boxes, each individual fuse isn't strong enough to safely power an appliance that requires higher electrical currents than it can support.
What is an Electric Panel?
An electric panel is the distribution board of your home's electricity. The panel acts as a divider for electricity in your house. A panel receives the electricity from your power company, and then breaks it down to send power to different areas of your home.
When your breaker panel is too small or gets too old, it does not work effectively for your needs. In some cases, your panel may send too much power into your wires. This causes the wires to melt and increases the risk of a fire or an electrical shock when you plug in your heating or air conditioning system.
In an older electric panel, your fuse blows when the panel has too much power. Newer systems cause the circuit breaker to flip into the off position to prevent the wires from melting. The breaker flips when an electromagnet receives enough current trigger a metal lever, but rather than replace it, all you need to do is flip the breaker switch back to reset it. If the system is not working properly, then you and your family face undue risks to your health and safety. It causes a fire hazard. By upgrading to a 200 amp panel, your system is better able to handle the needs of a modern lifestyle.
Advantages of Upgrading to a 200-amp Panel with Nexgen
At Nexgen, we can upgrade your electrical panel for better performance and safety. The primary benefit of upgrading to a 200 amp panel is your safety. An outdated panel with limited capabilities may cause a fire hazard. When your electrical wires melt, it also increases the risk of an electric shock. By upgrading to a new panel, you will have fewer safety risks. This will also prevent your home from going through unnecessary blackouts and other complications from a blown fuse or a circuit breaker that flips off.
The final advantage to consider is the greater flexibility for your lifestyle. You will not need to worry about losing power when using your AC or heating system. You can feel confident in your home's electricity.
Repair or Upgrade?
If your panel is serving your needs and there are no larger scale electrical problems, a service technician can repair it. Common repair work involves the cables serving the breaker panel, including the service-entrance cable that is prone to wearing out. A technician can easily fix loose cables or missing parts such as anchors and clamps.
But if the panel is damaged by a water leak or excess moisture, metal parts and wiring are corroded, or circuit breakers fall out of the box or appear damaged, it's best to replace the unit. Breakers not tripping when they should can put your home in danger. If you notice electrical sparks, flickering lights, or sizzling noises or electrical surges and outages occur often in your home, call a professional electrician right away to assess the problem.
Also use your sense of touch and smell. A circuit breaker that feels hot means the circuit is overloaded and a fire can occur at any time. When there's a burning smell coming from the panel, it means material has already burned and the underlying problem won't go away unless it's fixed or the panel is replaced.
Benefits of New Electrical Panels
A problem with your electrical panel might be subtle at first, because not all of your appliances may be affected at once. A replacement panel will enable your appliances and electronics to run more reliably. It can also extend their lifespan as they'll be protected against power surges, which can cause serious damage. Flickering lights won't be a nuisance either.
Depending on your insurance company, it may offer incentives such as discounts on your monthly premium when you update your electrical panel. A service panel upgrade can also increase the value of your home. Should you decide to sell it, potential buyers may be more interested if a new breaker box installation was recently completed. Your home will also support appliances that require a 240V circuit, including water heaters, dryers, and electric car chargers.
Why Work with Nexgen For Your Panel Upgrade?
When you want to upgrade to a 200-amp electrical panel, you want to work with the best professionals. At Nexgen, we have 12 years of experience working on electrical panels and systems in the Anaheim, Palm Desert, and Los Angeles areas as well as across the Inland Empire. We offer excellent maintenance services and we work quickly when an emergency occurs.
Nexgen is a family owned and operated business. We're committed to quality, safety, and our customers' comfort and well-being. Free second opinions are provided when needed. For homeowners concerned with cost, we strive to make service as affordable as possible with offers and coupons plus our X Protection Plan. Members save on routine maintenance and emergency service calls, so you can count on us any time you experience trouble with your electrical panel.
All our employees go through a strict background check and are verified before they work on your panel. They are also fully licensed and insured. We are Google certified for home services and we offer a variety of services for your home. Our air conditioning services and heating services go hand-in-hand with upgrading your electric panel. We also offer HVAC repairs and replacements, HVAC installations and HVAC maintenance.
Contact Nexgen for Your Next Electrical Panel
Feel confident in your electricity with an electrical panel upgrade from Nexgen. The leading home services provider in Southern California, we will provide you with a free quote, which includes an inspection to determine how to best serve your home. To learn more our about our electrical or HVAC services, or to set up an appointment with a professional, contact us today. A friendly representative will answer your questions provide the quality service you need.
Why Choose Nexgen?
Family Owned & Operated Business
Available 24/7 for Emergencies
Trusted Name in Home Repair
Hassle-Free Guaranteed Service
Fully Licensed & Insured Technicians
Commercial & Residential Experts
X Protection Plan

Protection Plan
Protect your home for life
Over $1,000 value starting at
ONLY $19.95 a month!
Join the

Family today
Learn More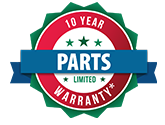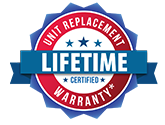 Warranty
NEXGEN Guarantee
Our clients deserve service and product protection. NexGen offers a 10 YEAR WARRANTY on parts, and a LIFETIME WARRANTY on unit replacement.
How Can We Help You?