Commercial Plumbing Services
24/7 Emergency Commercial Plumbing Services
Free Estimates
Diagnosis and Check-Ups
Commercial Drain Cleaning
Sewer Line Installation, Repair, and Replacement
Gas Leak Detection, Line Repair, and Re-Piping
Construction Plumbing
Water Leak Detection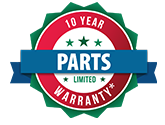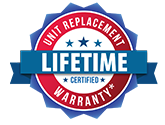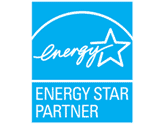 Commercial Plumbing Installation, Maintenance, and Repair in Southern California
At Nexgen, our commercial plumbers in Los Angeles, Orange County, Palm Desert, and the Inland Empire serve all types of businesses and provide emergency services 24/7. Our expertise and the latest technologies enable us to serve all the plumbing needs of our commercial customers. Whether you need a plumber during or after business hours, you can depend on Nexgen's highly qualified technicians for the best in service.
Our business is Google Certified for Home Services, while each of our employees is fully licensed, bonded, and insured as well as background checked and verified. If you need commercial plumbing support, you can be rest assured our technicians will get it done right on the first visit.
Nexgen is a trusted provider of professional commercial plumbing:
Installation: We install pipe, fixtures, and water heaters and can complete gas or sewer line installation with minimal disruption to your business. If new industrial water lines are required on your premises, you can trust our team to ensure the proper components and equipment are installed so your water system is reliable.
Maintenance: An annual plumbing inspection and water heater flush is part of our X Protection Plan. If you need assistance unclogging slow drains, or require grease removal and other drain cleaning, Nexgen can get it done to prevent more serious issues these common problems can cause. We fix clogs, check for leaks, and accurately measure water pressure to ensure your plumbing is working as designed.
Repair: When more extensive work is needed, we can provide commercial pumping services, which can effectively clear up a kitchen grease trap. We can do video pipe inspection to quickly diagnose other problems. Commercial water jetting allows us to clear pipe and sewer line blockages with high-pressure water and gravity, with the training and expertise to prevent any further pipe damage.
Commercial Places We Service
Whether you require commercial plumbing service for your existing property or a new construction, Nexgen can help plan and execute your project. We also service all types of properties, including:
Retailers
Convenience stores
Restaurants
Motels/hotels
Schools
Hospitals
Health clinics
Gas stations
Bars
Business offices
Public buildings
Industrial Centers
Common Problems in Commercial Locations
Commercial piping and plumbing generally undergoes more wear and tear than residential plumbing due to higher system demand and harsher conditions. But as in homes and apartment buildings, clogged toilets and sinks, slow drains, and unusual noises that can indicate a blockage are common and should be addressed sooner rather than later. A faucet leak may seem innocuous, but can waste hundreds, even thousands, of gallons of water, which translates to increased utility costs.
From paper towels and other debris in commercial drains, to heavy use of commercial toilets prone to clogging, there are numerous plumbing issues a commercial facility can encounter. Running toilets, broken toilet handles, and failed toilet parts are common in public restrooms and other commercial facilities. Hidden leaks, inconsistent water temperature, low water pressure, and sewer odors can occur as well. When a plumbing issue arises, don't hesitate to contact Nexgen for prompt, professional service.
Contact NexGen Today
As commercial plumbing professionals, we know how important reliable plumbing systems are for businesses. Our trained commercial plumbers provide quick repairs and help maintain your plumbing to avoid unnecessary breakdowns and expenses. Get priority service and savings with our X Protection Plan, along with a guaranteed service window, and use our financing to support your installation and repair needs. Book your appointment online or call 833-729-9735 to get a free estimate. Our Los Angeles, Orange County, and Inland Empire plumbers are ready to meet all the plumbing needs of your business.
Why Choose Nexgen?
Family Owned & Operated Business
Available 24/7 for Emergencies
Trusted Name in Home Repair
Hassle-Free Guaranteed Service
Fully Licensed & Insured Technicians
Commercial & Residential Experts
X Protection Plan

Protection Plan
Protect your home for life
Over $1,000 value starting at
ONLY $19.95 a month!
Join the

Family today
Learn More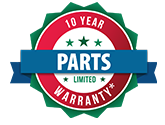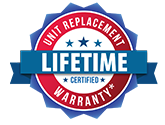 Warranty
NEXGEN Guarantee
Our clients deserve service and product protection. NexGen offers a 10 YEAR WARRANTY on parts, and a LIFETIME WARRANTY on unit replacement.
How Can We Help You?