Commercial HVAC Service
Maintain Energy-Efficiency
Lower Utility Bills
Increase Air Quality
Competitive Warranty Programs
Discounted Repair and Tune-Up Incentives
Remove Dust, Mold, Viruses, and Pollutants
Free Estimates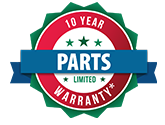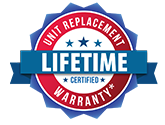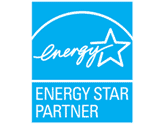 Commercial HVAC customers in Southern California choose Nexgen for professional installation, replacement, and repair services. We provide free evaluations to determine the best heating and cooling system for your facility, while each of our technicians is licensed, insured, and background checked and verified. You can expect top-quality service whether you call on us for preventative maintenance or experience an emergency such as air conditioner failure. At Nexgen, we are the commercial HVAC contractor to trust for any type of equipment service you need.
Businesses in Los Angeles, Orange County, and the Inland Empire choose us because of:
Guaranteed Quality: We use the highest quality parts and employ the latest tools and techniques to get every job done right in a single visit
Lifetime Warranty: All our HVAC equipment, including energy efficient furnaces and pumps, are covered for up to 12 years under unbeatable warranty programs.
Free Estimates: Our price estimates are always accurate, based on a thorough evaluation and our extensive knowledge, and free of charge.
Installation & Replacements
An air conditioning, cooling, or heating system can operate efficiently only if it is installed correctly. We can ensure it is properly connected and sized for your facility, so it is safe, efficient, reliable. Nexgen installs ductless split systems, central air conditioning units, and package/rooftop units as well as various types of equipment. Our technicians can install a thermostat or provide additional insulation.
If the reduced performance of an aging and/or failing AC system is affecting indoor comfort, it is time for replacement. But there are many reasons to consider replacing an HVAC system long before it fails. It can:
Reduce Maintenance Costs: You won't require as many repairs or need to find outdated, and more expensive, original parts.
Boost Energy Efficiency. Modern systems use less electricity to provide the same heating/cooling power, so they can lower your company's utility bills.
Remove Contaminants: Dust, pollen, viruses, and other pollutants are more effectively removed, improving indoor air quality and the well-being of employees and customers.
Repairs
Nexgen is a full-service HVAC repair company and can fix all types of HVAC units. Our technicians can get your air conditioning system working again whether there's a leak or drainage problem, broken compressor, or damaged condenser coils. If there isn't enough cold air in your office or retail location, we can determine the cause and fix it. A duct leak can be repaired to restore your system's performance and efficiency, as our team is experienced in duct repair and replacement. Insufficient heating and cooling are sometimes caused by a faulty thermostat or sensor, but we provide the necessary repairs to restore the function of your system.
We can quickly diagnose common problems such as lack of temperature control or an air conditioner not turning on. Electrical control and connections failure, limited airflow, and stale air are other problems that can be addressed by our technicians. Corrosion on an electrical connection can negatively impact performance, but we can replace affected parts to resolve the problem.
Maintenance Service & Plans
Routine maintenance enables your commercial HVAC system to run at peak efficiency. It can help avoid unforeseen problems and mitigate minor issues that can ultimately lead to system failure and expensive repairs. Maintenance means fewer repairs, longer system lifespan, and improved indoor air quality.
At Nexgen, we offer an exclusive maintenance plan that includes system tune-ups, indoor air quality testing, and checking refrigerants to determine whether a recharge is needed, among various other services. Our X Protection Plan guarantees you priority service and savings on important maintenance and repair work, with both short-term and long-term benefits. Best of all, it can be customized to the needs of your facility.
We can prevent commercial or industrial air conditioning system malfunctions that can be highly disruptive to business. Familiar with the maintenance needs of leading HVAC systems and commercial customers in Southern California, we provide service at regular intervals to ensure no issue goes unchecked. Preventative maintenance allows us to fix minor problems before they are noticeable.
When you need commercial HVAC installation or replacement, repairs, or preventative maintenance, reach out to Nexgen at 833-729-9735 for a free quote and to schedule an appointment.
Why Choose Nexgen?
Family Owned & Operated Business
Available 24/7 for Emergencies
Trusted Name in Home Repair
Hassle-Free Guaranteed Service
Fully Licensed & Insured Technicians
Commercial & Residential Experts
X Protection Plan

Protection Plan
Protect your home for life
Over $1,000 value starting at
ONLY $19.95 a month!
Join the

Family today
Learn More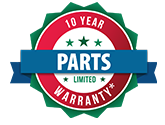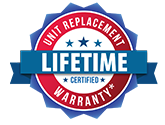 Warranty
NEXGEN Guarantee
Our clients deserve service and product protection. NexGen offers a 10 YEAR WARRANTY on parts, and a LIFETIME WARRANTY on unit replacement.
How Can We Help You?